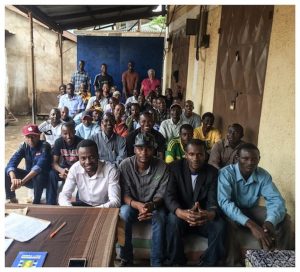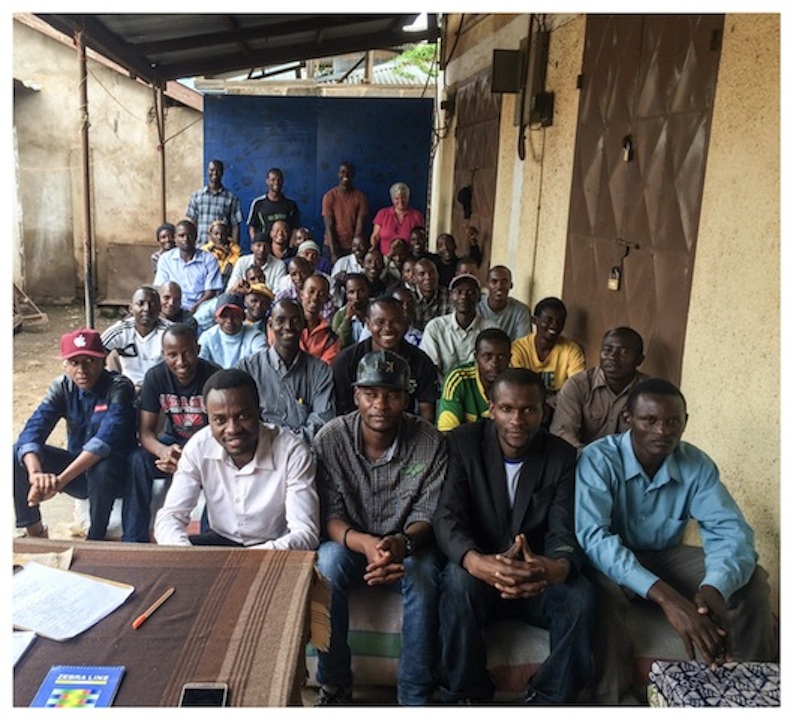 KPAP raises public awareness regarding the proper treatment of porters on Kilimanjaro, assists climbing companies with implementing procedures that ensure fair and ethical treatment of their porters, lends climbing gear free of charge, and offers educational classes to empower and motivate porters and mountain crew.
Partner for Responsible Travel Program
KPAP is an initiative of the International Mountain Explorers Connection (IMEC), a 501(c)3 nonprofit organization based out of Boulder, Colorado in the United States. IMEC instituted the Partner for Responsible Travel Program to recognize climbing companies with responsible treatment practices. KPAP monitors the company's treatment of the crew to determine if a company is meeting the proper treatment guidelines. Monitoring activities take place year-round and include:
Porter Questionnaires and Interviews
Examination of partner company's salary distribution methods
Review of partner company's tipping procedure
Audit and reporting by a KPAP porter investigative porter on all partner company climbs
Providing feedback and suggestions for improvements
The Partner for Responsible Travel Program is based on the Proper Porter Treatment Guidelines established by the following Kilimanjaro stakeholders:
Tanzanian Ministry of Natural Resources and Tourism
Tanzania National Park Authority (TANAPA)
Kilimanjaro National Park Authority (KINAPA)
Tour Operator Associations
Guide and Porter Associations
All climbing companies are welcome to participate with IMEC's Partner for Responsible Travel and there is no cost to join. KPAP performs ongoing monitoring activities to ensure the Partner companies are in compliance with the Guidelines for Proper Porter Treatment. We urge you to consider these Partner Companies when choosing a company to climb Kilimanjaro.
We are experiencing instances of companies using KPAP or IMEC's name on their websites and marketing materials who have not been approved as a Partner for Responsible Travel. For a current list, please visit IMEC's list of approved partner companies here. To verify a partner company, kindly contact [email protected].
Data Collection of Industry Practices
The Partner for Responsible Travel Program has proven to be instrumental in facilitating improvements of porter treatment on Mount Kilimanjaro. KPAP collects seasonal data on porter treatment including porter wages, tipping, bag weight, food provision and tent accommodation. This data is reported annually to Tanzanian government authorities and tour operator associations as well as companies participating with the Partner for Responsible Travel Program. Please refer to the Our Impact page for a summary of this information.
Public Awareness and Advocacy
KPAP educates climbers with fundamental information concerning proper porter treatment and advocates climbers to make an informed decision in choosing a socially responsible climbing company.
Clothing Lending Program
KPAP receives donated mountain equipment from climbers and organizations. This gear is available free of charge for a loan to porters and mountain crew who cannot afford the proper climbing equipment. By stamping all donated clothing with a KPAP label and requiring an item of value (phone, bicycle) to serve as a deposit from the those who borrow, KPAP has a clothing return rate of over 90% since 2003.
All mountain crew are welcome to borrow gear from the free of charge lending program at any of KPAP's Clothing Lending sites located in Moshi, Arusha and outside the Machame, Marangu and Rongai gates.
Educational Classes for Mountain Crew
Historically, KPAP has provided educational classes for the mountain crew in conversational English, First Aid certification, HIV/AIDS Awareness, Porter Rights and Environmental care (Leave No Trace). Due to the Covid-19 pandemic and economic crises, KPAP is focusing its educational efforts to include Budgeting & Money Management, Alternative Income Generating Projects, and Best Farming Practices.